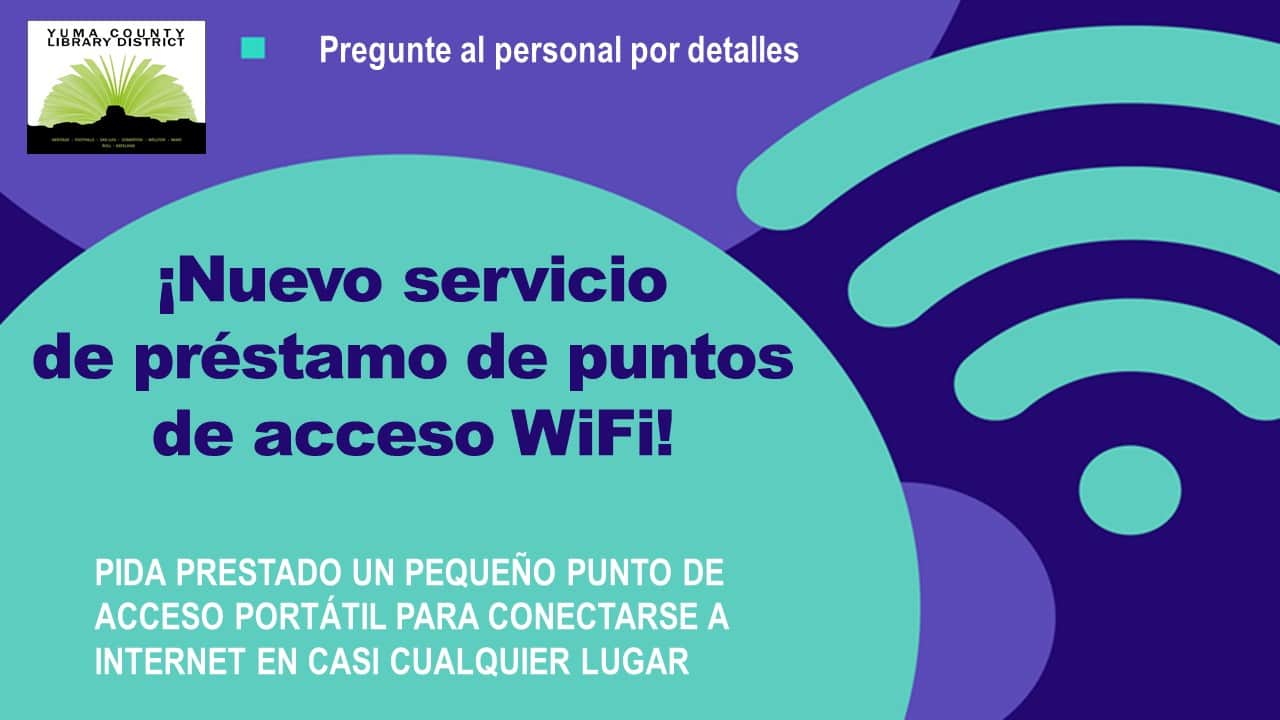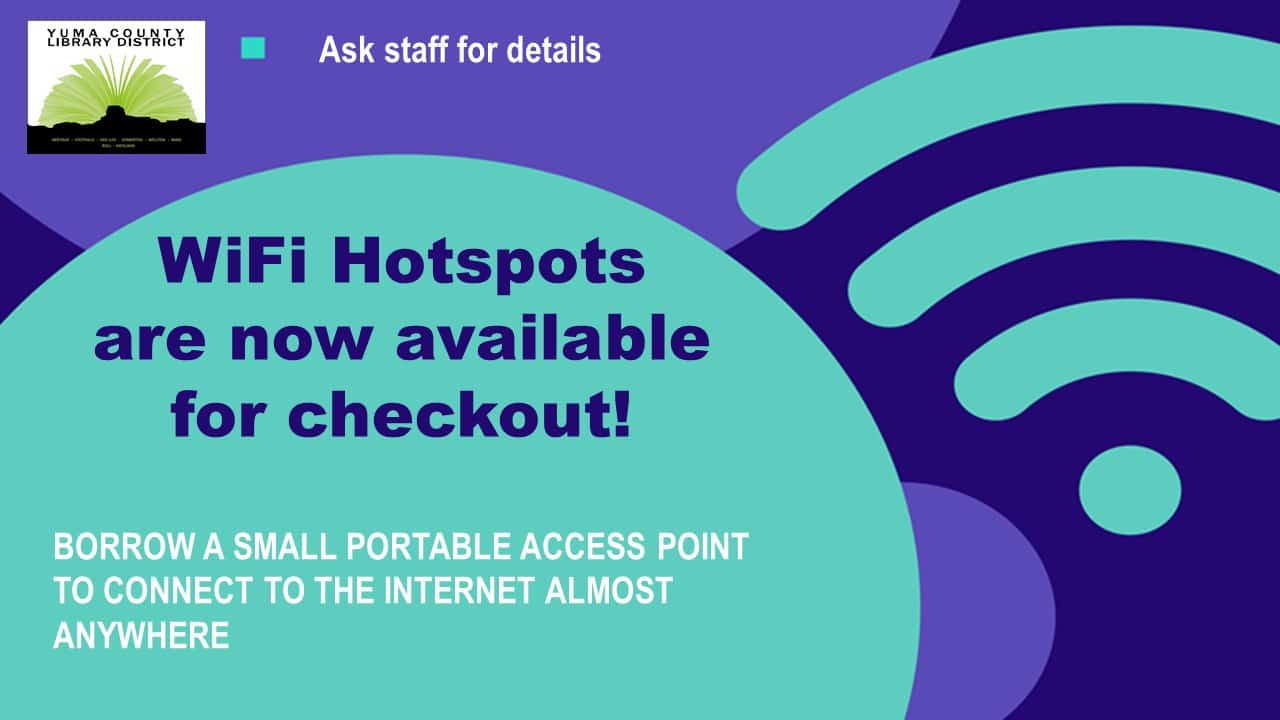 The Yuma County Library District is pleased to announce the launch of their WiFi Hotspot Lending Program! This pilot program allows library cardholders who are 18 and older to check out a hotspot device and connect to the Internet from almost anywhere. A hotspot is a small device you can use to connect a wireless enabled device, such as a laptop, smartphone or tablet, to the internet. Hotspots are portable, so you can connect your device to the internet almost anywhere you are.
Hotspot lending programs are essential to bridging the digital divide. They can be used to close the homework gap for families with school-aged children who cannot afford internet at home as well as support workforce development and job skills training.
Guidelines for Borrowing and Use
- Must be 18 years or older
- Library Card account must have less than $5 in fees
- Borrower will sign brief agreement document first time borrowing a hotspot
- Borrower is limited to checking out one (1) hotspot device at a time
What comes in a hotspot kit?
- 1 case
- 1 hotspot device
- 1 micro USB cable
- 1 wall charger
- Instructions in English and Spanish
- User survey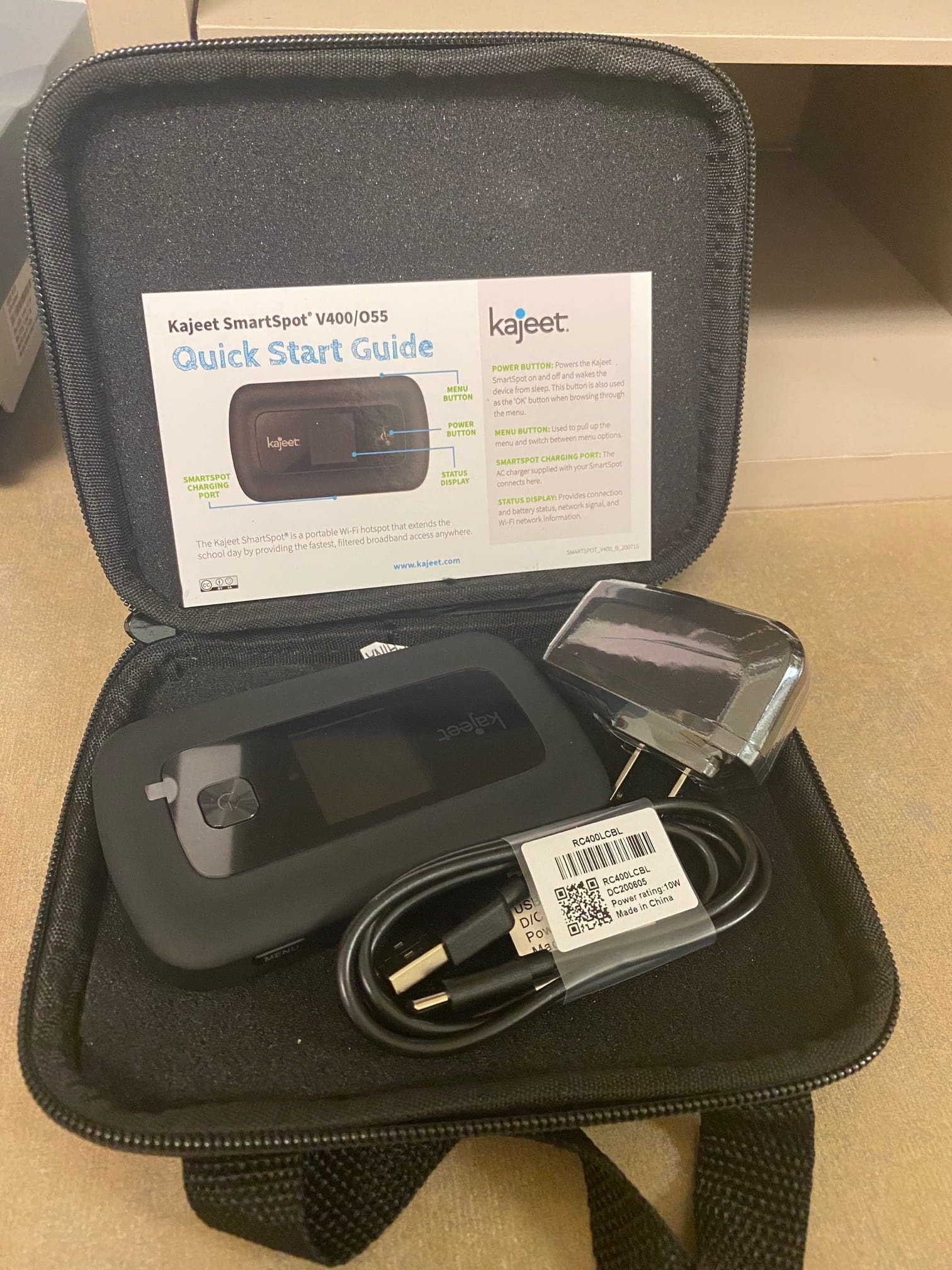 Technology Help FAQs
If you need help connecting your personal device to the hotspot, please call the Library District at (928) 782-1871.

The wireless service on the hotspot will be turned off if the hotspot is not returned on the due date. You are responsible for costs associated with loss or damage of the hotspots and/or cords, adapters, cases, etc. The replacement charge is $50.

Please return your hotspot kit to a library service desk. Please do not put hotspots in the book drop.

You can borrow a hotspot kit for two weeks (14 days). Hotspot devices may not be renewed.

No, holds cannot be placed on hotspots.