What is the Federal Depository Library Program?
The FDLP coordinates distribution of tangible Government documents to the nearly 1,150 Federal depository libraries across the U.S. and its territories; provides high-quality searching, access, and retrieval to a wide variety of online information; and provides bibliographic control for all Government information within its statutory scope. The mission of the Federal Depository Library Program (FDLP) is to provide free, ready, and permanent public access to Federal Government information, now and for future generations.
Every day the U.S. Government issues congressional bills, laws, regulations, presidential documents, studies, and other documents on a variety of topics. The Federal Depository Library Program (44 U.S.C. § 19), administered by the U.S. Government Publishing Office, was established by Congress in 1813 to ensure that the American public has access to Government information in depository libraries throughout the U.S. and its territories. Members of Congress may designate up to two qualified libraries.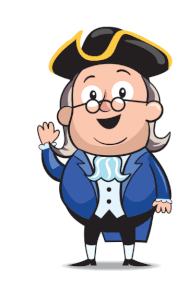 Where Can I Find a Depository Library?
You can visit and use the collections free of charge at any of our Nation's 1,150 Federal depository libraries. Locate a Federal depository library near you.
What Resources Will I Find at a Depository Library?
With a network of librarians to provide expert reference assistance and facilitate access to materials located at other libraries, you will find:
information on health, careers, business opportunities, the military, science, technology, travel, nutrition, and more

books, maps, microfiche, journals, and periodicals

access to digital Government information resources

historical publications dating back to the early days of the United States

Federal depository libraries collaborate with one another to provide a vast array of unique historical and current Federal documents and they carry a

collection of basic titles

available for immediate use.
Where can I find the Depository Collection at Yuma Main Library?
The FDLP government documents collection is located on the second floor of the Main Library next to the Arizona Room. If you have questions accessing any of these materials a librarian is available to assist. In questions regarding the FDLP government documents collection please call the reference desk at 928-373-6514.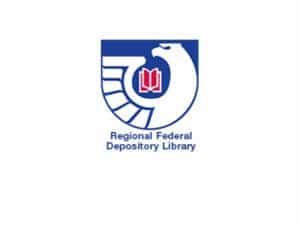 https://www.azleg.gov/

The official website for the Arizona State Legislature. By visiting this website, users can find Information about state legislators, state laws, track bills as they pass through the legislative process, and learn about standing committees and their members.

https://azsos.gov/

The official website for the Arizona Secretary of State. This website provides information on Arizona state elections, how to vote, how to establish a trademark, and notary publics in Arizona.

https://des.az.gov/

The site for the Arizona Department of Economic Security provides information on food assistance programs, unemployment benefits, and other assistance programs. Find downloadable forms for the different benefit programs.