¡Bienvenido a sus Bibliotecas de Yuma!
Sep 27th | 10:15am - 11:15am
Sep 27th | 6:00pm - 7:00pm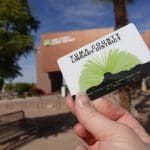 Get a Library Card | Adquiere una tarjeta de la biblioteca
Sep 27th | 10:15am - 11:15am

Sep 27th | 6:00pm - 7:00pm

Sep 28th | 2:00pm - 3:00pm
Disfrute de la variedad de libros disponibles en su biblioteca
Selecciones favoritas del personal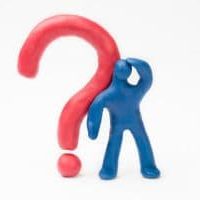 ¿Necesita ayuda?
Estamos aqui para ayudarle en linea
Wonderbooks son libros impresos para niños con audiolibros listos para tocar en el interior. Los niños pueden leer junto con la historia real y luego cambiar al modo de aprendizaje para participar más con la historia que acaban de leer.
Sí, todas las bibliotecas de YCLD están abiertas. Puede encontrar un enlace para "Horarios y ubicaciones" en la parte superior de cualquier página web.

Las fotocopiadoras están disponibles en todas las bibliotecas. Las copias en blanco y negro cuestan .10 ¢ la página; las copias en color cuestan .25 ¢ la página. La biblioteca principal tiene una estación de escaneo capaz de escanear y guardar en un USB o enviar a una dirección de correo electrónico. La biblioteca no ofrece servicios de fax.

Las donaciones de libros y medios en buen estado son aceptadas por Friends of Yuma County Libraries, Inc., Friends of the Foothills Library y Friends of the Wellton Library. Para obtener más información, visite la página web Amigos.

En la parte superior de la página, haga clic en la pestaña "En Español" para obtener información y recomendaciones de libros en español.

También es posible traducir páginas web al español. En la parte inferior de la página de inicio hay un cuadro que dice "Select Language" en la esquina inferior derecha. Haga clic en la flecha y seleccione "Spanish" cambiar a Español.