Los Beneficios de los Servicios Bancarios por Internet
En abril de 2021, la biblioteca de Somerton del distrito de bibliotecas del condado de Yuma fue seleccionada como una de las 20 bibliotecas para participar en Community Connect: Digital Access at Home, una iniciativa de la American Library Association (ALA) y Capital One que ofrece subvenciones en efectivo para ayudar las bibliotecas rurales ofrecen acceso a Internet y educación financiera para sus usuarios.
Como demostró el año pasado, las personas en todo el país dependen cada vez más de Internet para servicios esenciales como la educación y la telemedicina, pero las áreas rurales a menudo carecen del acceso a Internet que se encuentra en las regiones más pobladas. El veintidós por ciento de los estadounidenses en áreas rurales carecen de cobertura de banda ancha, según la Comisión Federal de Comunicaciones.
"Estamos muy orgullosos de haber sido seleccionados de un grupo de más de 170 solicitantes para llevar Community Connect a la biblioteca de Somerton", dijo la directora de la biblioteca, Lisa Méndez. "¡Alentamos a las personas a que revisen un punto de acceso Wi-Fi! También estamos entusiasmados de ofrecer recursos sobre banca en línea y administración de dinero a nuestra comunidad durante un momento en que es muy necesario ".
Actualmente hay cinco puntos de acceso Wi-Fi de Verizon disponibles para que los titulares de tarjetas de la biblioteca de YCLD de 18 años o más por un período de préstamo de dos semanas.
La Biblioteca Somerton también recibió una subvención en efectivo de $ 2,000 para apoyar programas virtuales en español. Los siguientes READY, SET, BANK! Los talleres son presentados por Capitol One y American Library Association a través de la subvención Community Connect. Los talleres están diseñados para brindar a las personas las herramientas y la confianza para comenzar a realizar operaciones bancarias en línea.
Después de ver cada video, tómese un momento para responder la breve encuesta haciendo clic en el enlace proporcionado. Sus comentarios nos ayudarán a diseñar y obtener subvenciones para programas futuros.
In April 2021, the Somerton Branch of the Yuma County Library District was selected as one of 20 U.S. libraries to participate in Community Connect: Digital Access at Home, an initiative of the American Library Association (ALA) and Capital One that offers cash grants to help rural libraries offer internet access and financial education for their patrons.
As the past year has shown, people across the country are increasingly reliant on the internet for essential services like education and tele-medicine, but rural areas often lack the internet access found in more populated regions. Twenty-two percent of Americans in rural areas lack broadband coverage, according to the Federal Communications Commission.
"We are so proud to be selected from a pool of more than 170 applicants to bring Community Connect to the Somerton Library," said Library Director Lisa Mendez. "We encourage people to check out a Wi-Fi hotspot! We are also excited to offer resources on online banking and money management to our community during a time when it is much needed."
Five Verizon Wi-Fi hotspots are currently available for checkout to YCLD library cardholders ages 18 and older for a two-week lending period.
The Somerton Library also received a $2,000 cash grant to support virtual Spanish-language programs. The following READY, SET, BANK! workshops are presented by Capitol One and American Library Association through the Community Connect grant. The workshops are designed to give people the tools and confidence to start banking online.
After viewing each video, please take a moment to answer the brief survey by clicking the link provided. Your feedback will assist us in designing and obtaining grant funding for future programs.
Los Beneficios de los Servicios Bancarios por Internet (The Benefits of Online Banking)
transcripción en español | encuesta en español
English transcript | English survey
Seguridad y Protección en los Servicios Bancarios por Internet (Online Banking Safety & Security)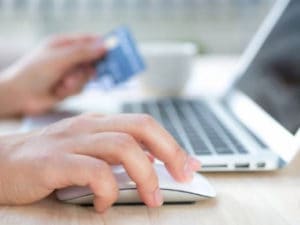 transcripción en español | encuesta en español
English transcript | English survey
Comenzar a Usar los Servicios Bancarios por Internet (Getting Started with Online Banking)
transcripción en español | encuesta en español
English transcript | English survey
Administre su Cuenta por Internet (Manage Your Account Online)
transcripción en español | encuesta en español
English transcript | English survey